Want to know the most popular technologies news sites are using? Or how they making money and growing their audience base?
We've done the hard work for you and reviewed 100 different local news sites, evaluating their technology stack and their digital business models. In this free report, you will find the breakdown of most popular technologies, strategies for digital advertising, newsletters and more.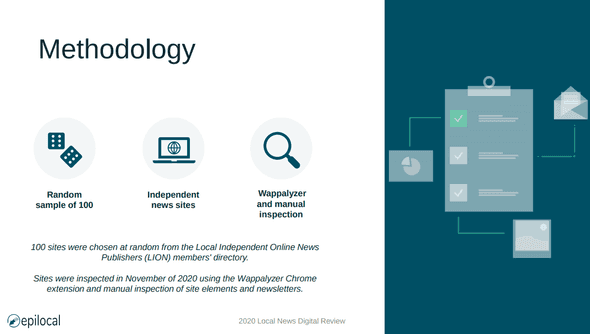 How the report was put together
We used the Wappalyzer Chrome extension to examine the technologies used and then the remainder of the review was conducted manually, including signing up for free newsletters.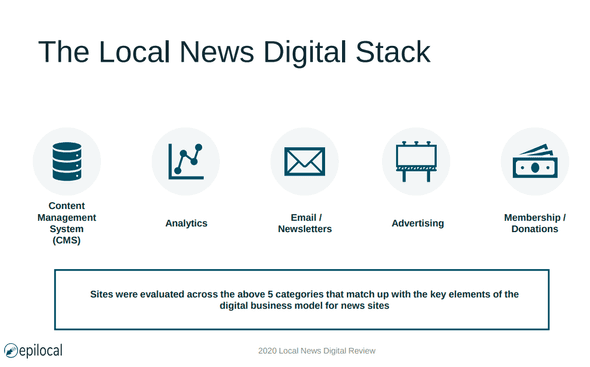 Topics we focused on:
Content Management Systems (CMS) – what CMS are sites using and what providers are they using to deploy their sites
Analytics – what are the most popular analytics tools used by newsrooms
Email platforms / Newsletter strategy – what are the top technologies used for email automation and how are they used
Advertising – how many sites are supported by advertising and what tools are used by those that do have ads
Memberships / Donations – how many sites are crafting a different experience for members, what types of services are they providing and how many are accepting donations
---